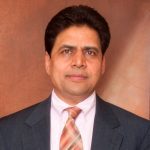 Manmohan Patel
Ceo & President
Manmohan Patel (MP) is the Co-founder and owner of Krishna Management, Inc. He serves as Chief Executive Officer, directing the company's development, operations and investments through senior management. Under his vision and leadership, KMI has experienced substantial, positive growth. Currently he serves on the Regional Advisory Board for the Choice Hotels Owner's Council. Mr. Patel is a graduate of Gujarat University, India where he earned his B.A. in Accounting.

Shaila Patel
Cheif Financial officer
Shaila Patel is the Co-founder and owner of Krishna Management, Inc. She serves as the Chief Financial Officer and is primarily responsible for managing the financial risks of the company. She is also responsible for financial planning, record-keeping, analysis of data and financial reporting.Shaila has 22 years of hospitality finance experience. She earned her degree in Accounting from the National Education Center in Los Angeles, California.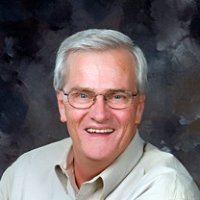 ernest maxey
Vice President
Ernest is a 30-year veteran of the hotel industry . He brings extensive Hilton, Marriott, Accor and extended stay experience in multi-property management to KMI. Throughout his career, Ernest has served in management and leadership roles in all phases of hotel operations for individual owners and national chains serving on teams developing corporate stratedgies and business plans. Ernest has led acquisition teams for several leading hotel chains.
Ernest graduated from Augusta College with a degree in Psychology and Business Administration.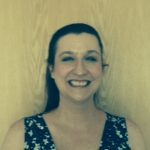 Suzanne
Comptroller
Suzanne Adams has been with KMI since October 2007. She earned a B.S. in Anthropology from Kent State University in May of 1998 and continued on to graduate studies at the University of Chicago. Suzanne later graduated magna cum laude from Regis University in April of 2008 with a B.S. in Accounting.

Raj PAtel
Capital Projects Manager
Raj Patel graduated from the University of Wyoming in 2016 with a B.S. in Marketing. Raj has had numerous years of experience in the hotel industry, working in every department from housekeeping to management positions. He brings experience from Wyndham, Choice, Hilton, and Marriott Properties. He joined KMI in May of 2016 and is already on the way to a bright future within the company.

Shivam Patel
ACQUISITIONS and DEVELOPMENT
Shivam Patel has been with KMI since May 2013 and currently operates The Lodge at Big Sky in Big Sky, MT. He graduated from the University of Colorado with a B.S in Business Administration with emphasis in Accounting and Human Resource Management. He brings numerous years of experience in Marriott, Choice, Hilton, Wyndham, and ski resort property management.