Comfort Inn & Suites Rawlins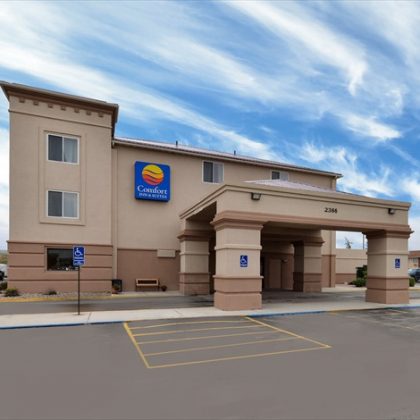 Leadership
General Manager: Willie Jefferson
Assistant General Manager:
Comfort Inn & Suites Rawlins
Address: 2366 E Cedar St. Rawlins, Wyoming 82301
Phone: (307) 222-1890
Fax: (307) 324-4180
The Comfort Inn & Suites® offers the perfect home base from which you can explore everything between Cheyenne and Evanston. Located off Interstate 80, it is easy to get to many of the area's most popular attractions. Free parking means you can go and come as you please. Whether you are here for work visiting the many corporate offices in Sinclair or pleasure exploring Saratoga Hot Springs and Seminoe State Park, this hotel is in a great location. Carbon County Museum and Wyoming Frontier Prison and Museum are both interesting places to spend a day. Medicine Bow National Forest is an amazing place to experience the best of our natural surroundings.